"Follow the munKNEE" via twitter & Facebook or Register to receive our daily Intelligence Report (Recipients restricted to only 1000 active subscribers)
The Baltic Dry Index is an index of dry shipping lease rates. It reflects how much it
costs to rent a freighter for hauling non-liquid raw materials and it has dropped dramatically since the beginning of 2013. [What does that mean?]
So writes Katchum in edited excerpts from a recent post* on his blog (http://katchum.blogspot.ca) entitled Baltic Dry drops.
This post is presented compliments of

www.FinancialArticleSummariesToday

.

com

(A site for sore eyes and inquisitive minds) and

www.munKNEE.com

(Your Key to Making Money!) and may have been edited ([ ]), abridged (…) and/or reformatted (some sub-titles and bold/italics emphases) for the sake of clarity and brevity to ensure a fast and easy read. Please note that this paragraph must be included in any article re-posting to avoid copyright infringement.
Katchum goes on to say in further edited excerpts:
There is a high correlation between BDI [see chart below] and the Chinese economy. If the BDI drops, the commodity trade drops – together with the Chinese economy - [go here for today's latest chart]. The Panamax and Supramax (for smaller ships) has also dropped considerably, which confirms the slowdown in every sector of the freight transport economy.
[Below is the ClarkSea Index which is a weighted index indicating average earnings of Tanker, Bulk, Gas and Container vessels which shows that weakness in shipping is across the board.]
[The weakness in shipping as shown above] is bad for industrial commodities going forward. [It bears watching closely so see what the future holds.]
Editor's Note: The author's views and conclusions are unaltered and no personal comments have been included to maintain the integrity of the original article. Furthermore, the views, conclusions and any recommendations offered in this article are not to be construed as an endorsement of such by the editor.
*http://katchum.blogspot.be/2012/01/baltic-dry-drops.html (Written by Albert Sung; Subscribe to Katchum's macro-economic blog; Sung is also an accomplish pianist and composer as well as financial analyst. Listen to an assortment (24) of his classical compostions here.)
It's

FREE

Only the "best-of-the-best"

financial, economic and investment articles posted

Edited excerpts format

provides brevity & clarity for a fast & easy read

Don't waste time searching

for informative articles. We do it for you!

Register

HERE

to automatically receive every article posted

Recipients restricted to only 1,000 active subscribers!

"Follow Us

" on

twitter

&

"Like Us"

on

Facebook
Related Articles:
1. Why Did the Baltic Dry Index Collapse? Here's Why
The Baltic Dry Index is generally viewed as a leading indicator of global economic activity as dry bulk primarily consists of commodities such as building materials, coal, metallic ores and grain. My research, however, indicates that global manufacturing demand has very little to do with it but, rather, Chinese manufacturing demand – but not the actual level of manufacturing as measured by the CFLP Manufacturing PMI. [Let me explain.]
2. The Baltic Dry Index: Why You Should Use It and How to Do So
The Baltic Dry Index is, in my opinion, the best leading economic indicator to follow when the media is telling us the economy is looking great one week and then predicting a double dip recession the next. Let me explain. Words: 933
3. Abandon Ship! Baltic Dry Index on the Rocks of a European Recession
There has been an alarming development for the obscure, yet instructive Baltic Dry Index…[which] tracks the cost of shipping major raw materials (iron ore, coal, grain, cement, copper, sand and gravel, fertilizer and even plastic granules)…It is down 48.4% in the last month…[and] down 54.4% in the last three months. [Let me explain why and how to invest accordingly.] Words: 200
4. China Continues Buying Gold Like There Was No Tomorrow! Here Are the Impressive Numbers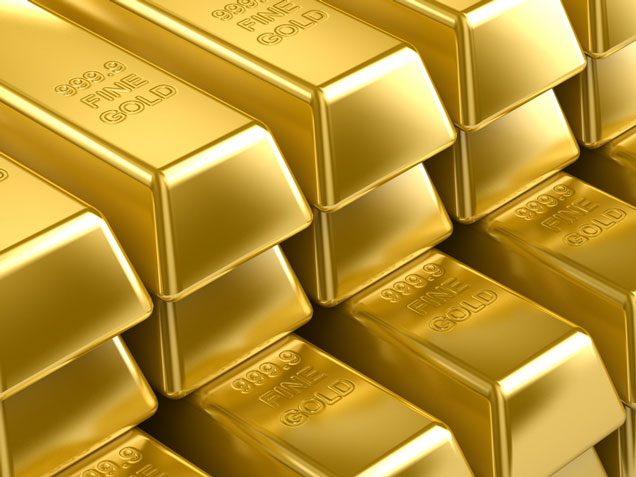 China continues to buy gold with both hands, keeping up all the gold they produce and importing even more! Imports were up 50% in October vs. the previous month; up 68% in November and up 74% in December. What will January bring given the continued weakness in the price of gold? Probably even more buying!
5. Katchum Comments on Gold, Silver & Recession
There are literally thousands of economic blogs out there and most don't have much to offer. One exception is a blog by "Katchum" that is dedicated to monitoring breaking global economic news on a day to day basis and, as such, provides unique insights into, and analysis of, various aspects of the financial markets, commodities and the economies of the world. Below is his latest post. If you like it why not subscribe? Words: 642; Charts: 6
6. Here's An Easy Way to Identify Gold & Gold Miner Market Tops and Bottoms
It's amazing! Every day I learn something new. I have just come across a very powerful tool that identifies market tops and bottoms in both the gold price and the gold mining industry valuation. Let me share it with you. Words: 352; Charts: 4
7. 7 Indications That Gold & Silver Bearishness Most Likely Will Continue
This article looks at 7 reasons why gold and silver should experience further weakness over the days/weeks ahead. (Words: 206; Charts: 5)
8. Now You, Too, Can Predict When China Will Overtake America Using This Cool Interactive Tool
America's GDP is still roughly twice as big as China's (using market exchange rates). To predict when the gap might be closed, The Economist has updated its interactive chart below with the latest GDP numbers. This  allows you to plug in your own assumptions about real GDP growth in China and America, inflation rates and the yuan's exchange rate against the dollar. [Plugging in our assumptive] numbers China will overtake America in 2018. [Share your prediction in the "Comments" section at the bottom of the page.]
9. Attention Chinese Nationals! This Site Provides Broad, Balanced Financial Analysis on China & the Rest of World
Of the 1000s of financial sites on the internet many contain biased, shallow, unbalanced and uncomplimentary commentary on the state of the Chinese economy and economic system – so much so that the state government has blocked access to said sites. This site prides itself in posting objective, substantive and balanced articles containing insightful analysis of the world's financial affairs including those of China. Check them out.
10. "Made in Mexico" vs. "Made in China": Will Mexico Be Able to Further Increase Its Share of Exports to the U.S.?
As the globalization movement matures, countries like Mexico are becoming more capable and competitive. Its exports to the U.S. have grown at the expense of China over the past few years but it is questionable if  such performance will be as good in the future. Here's why. Words: 470