This article offers a tutorial on warrants as an underused investment vehicle, disabuses myths about warrants, shares the
names of some warrants that warrant attention and makes the case for adding warrants to one's portfolio.
So says the introduction to an interview of Dudley Baker (CommonStockWarrants.com) by Brian Sylvestor (GoldReport.com) as posted on SeekingAlpha.com under the title
[The following is presented by Lorimer Wilson, editor of www.FinancialArticleSummariesToday.com and www.munKNEE.com and the FREE Market Intelligence Report newsletter (sample here – register here). The excerpts may have been edited ([ ]), abridged (…) and/or reformatted (some sub-titles and bold/italics emphases) for the sake of clarity and brevity to ensure a fast and easy read. This paragraph must be included in any article re-posting to avoid copyright infringement.]
Edited excerpts from the interview are as follows:
The Gold Report: Before we get into how to invest in warrants, please tell our readers what a warrant is.
Dudley Baker: Very simply, a warrant is a security that gives the holder the right, but not the obligation, to purchase the underlying common shares at a specific price and includes a specific expiration date.
TGR: How does that differ from a futures contract?
DB: A futures contract refers to the purchase of an actual commodity: gold, silver, soybeans, pork bellies, etc. Warrants also differ from call options. Those are derivative contracts written on a stock, stock index or futures contract. The official definition of warrants states that they are securities, the distinction being here that a warrant is actually issued by the company.…
TGR: …Does market performance have an effect on the warrant market?
DB: Yes, if stocks are down, warrants will be down. That said, it's all about the underlying company. For the warrant to do well, the company has to perform… [and warrants often provide twice the returns of the associated stock and the longer term the warrants are the greater the chance of such occurring.]
TGR: Why do mining companies, especially gold and silver equities, deal in warrants more than other sectors?
DB: The resource sector is highly capital intensive and high risk. Let's face it, the companies need more incentive to get someone like Rick Rule and Sprott Global involved in a potential financing. They have to offer a long-term warrant as an equity kicker…
TGR: What's the typical path to making money by investing in a warrant?
DB: The most straightforward, logical way is to pick the right company and buy its warrants. If the company doesn't perform, the warrant can't perform either…[and we also] need a good market environment or the expectation of a good market environment…
TGR: Are there other ways to make money with warrants?
DB: …An investor…could
split his investment between the stock and the warrant depending on the leverage situation…according to the investor's risk/reward ratio or
hedge positions and


buy the warrants and short the common shares…or
buy the warrants and sell puts against that position….or
short the warrants and buy call options.
…[Hedging] works better in the U.S. markets…because American investors can't exercise a warrant issued in Canada; U.S. investors can only trade Canadian warrants…
I'd almost say, especially in the U.S., any time you are doing a hedge and you're buying the common shares as your core position, basically you just substitute the company's long-term warrant for the common shares, and you can accomplish that same hedge position with a lot less cash on the line, which means your net return will be substantially higher.
TGR: What are four things should investors be aware of before entering the world of warrants?
DB:
[Keep in mind that] warrants can expire and once they've expired, they are worthless. I would recommend choosing only long-term warrants, which to me means a minimum of two or three years. This gives you more time for the markets to turn around and to capture the maximum gains.
[Choose only]…companies [where] you like [the fundamentals and believe in the potential prospects] you like…
…Determine what the warrants' current leverages are [and whether they are] overpriced, fairly priced or undervalued. You don't want to pay more than you have to.
The liquidity of warrants as they vary on a daily basis.
TGR: When you talked with The Gold Report in 2008, there was no exchange where warrants were traded. Are there some new resources that make warrants trading more transparent and, perhaps, simpler?
DB: The lack of information about warrants was one reason I started my service back in 2005 but there has been considerable progress since then. Today, warrants are traded like stocks on the Toronto Stock Exchange [TSX] and the TSX Venture Exchange [TSX.V] in Canada and warrants for U.S. companies can trade on the New York Stock Exchange [NSYE] or on NASDAQ. Exchanges issue warrants a symbol usually with a .WT suffix in Canada & perhaps a -WS suffix or five letters in the U.S., just like common shares…
TGR: When an outstanding warrant is worth less than the current stock trading price, it can create an overhang on a stock. How do you play that situation?
DB: True, there will be slight dilution to the company's shares, if and when those warrants are exercised, but that means new cash coming into the company's kitty so we see it as a tradeoff….
TGR: What's the best way to play a long-term warrant?
DB: If you own a warrant and, after 6 to 12 months, decide that the common shares have peaked and are overbought, you sell the warrant at the same time that you would sell the shares. You make the same decision, as though you owned the common shares. You don't have to hold the warrant until the expiration date….Warrants are totally liquid. You can buy today, sell tomorrow. You're not locked in.
TGR: What are some warrants in the gold and silver space that you'd like to share with us today?
DB: There are several:
Sandstorm Gold Ltd. (SSL), which has a similar streaming model to Silver Wheaton Corp. (SLW) and the same management team. Sandstorm Gold has three warrants trading right now. I always look for the warrant with the longest life. The Sandstorm Gold Warrant B goes out to September 2017, giving investors almost four years of remaining life.
New Gold Inc. (NGD) is another great company and its Warrant A doesn't expires until June 2017.
Alamos Gold Inc. (AGI). It issued a five-year warrant just a few months ago that will expire in August 2018.
For any of those three, of course, you want to determine the leverage calculation. Is it overvalued, undervalued?
TGR: You would buy those warrants and sell them when you believe they are appropriately valued?
DB: Exactly. I would be utilizing all the tools that an investor would: looking at long-term charts, following analysts or newsletter writers [and] if, as I expect, we get a nice bull market in the resource sector, it would not be uncommon to see common share prices double, triple or quadruple. The warrants should do twice as well. It's just a matter of staying on board as long as possible to capture these gains, but knowing that you can pull the plug and can exit at any moment. It's like any investment, if you double your money, you may want to take some money off the table and minimize your risk.
TGR: If investors want to find the current value of one the Sandstorm Gold warrants that are trading, where would they go?
DB: That's the dilemma for most investors. There are 200 warrants trading on the markets now in total, not just in the resource sector. It's tooting my own horn, but CommonStockWarrants.com is virtually the only place to find all the detail needed to make informed investment decisions. Barring that, investors willing to invest the time can follow company news…
TGR: What other warrant ideas are out there?
DB: There are a number of interesting companies:
In the energy space there are:
Kinder Morgan Inc. (KMI) with a long-term warrant that goes out to May 2017 and
Fieldpoint Petroleum (FPP) with a warrant that goes out to March 2018.
In the biotech space there is:
MannKind Corp. (MNKD). Its warrant expires in February 2016. Not long ago, another newsletter crowed about gains on its recommendation of Mannkind's common shares. If he had bought the warrant at the same time as the common shares, he would have more than doubled the money for his investors. Instead of making 200%, it would have made a 400-500% return.
Bioamber Inc. (BIOA), has a warrant that expires in May 2017. This is a sustainable chemicals company. Its proprietary technology platform combines industrial biotechnology and chemical catalysts to convert renewable feedstock into chemicals for use in a wide variety of everyday products.
Northwest Biotherapeutics Inc. (NWBO) is another biotech name with trading warrants.
TGR: What would be one final thought for our readers?
DB: Warrants are a simple investment vehicle that has been overlooked for decades, whether for trading or for hedging….
[Editor's Note: The author's views and conclusions in the above article are unaltered and no personal comments have been included to maintain the integrity of the original post. Furthermore, the views, conclusions and any recommendations offered in this article are not to be construed as an endorsement of such by the editor.]
*http://seekingalpha.com/article/1889941-warrants-warrant-more-respect-in-the-resource-sector-dudley-baker (© 2013 Seeking Alpha)
DISCLOSURE:
1) Brian Sylvester conducted this interview for The Gold Report and provides services to The Gold Report as an independent contractor. He or his family own shares of the following companies mentioned in this interview: None.
2) The following companies mentioned in the interview are sponsors of The Gold Report: None. Streetwise Reports does not accept stock in exchange for its services or as sponsorship payment.
3) Dudley Baker: I or my family own shares of the following companies mentioned in this interview: Sandstorm Gold Warrant B [SSL.wt.B] and New Gold Warrant A [NGD.wt.A]. I personally am or my family is paid by the following companies mentioned in this interview: None. My company has a financial relationship with the following companies mentioned in this interview: None. I was not paid by Streetwise Reports for participating in this interview. Comments and opinions expressed are my own comments and opinions. I had the opportunity to review the interview for accuracy as of the date of the interview and am responsible for the content of the interview.
4) Interviews are edited for clarity. Streetwise Reports does not make editorial comments or change experts' statements without their consent.
5) The interview does not constitute investment advice. Each reader is encouraged to consult with his or her individual financial professional and any action a reader takes as a result of information presented here is his or her own responsibility. By opening this page, each reader accepts and agrees to Streetwise Reports' terms of use and full legal disclaimer.
6) From time to time, Streetwise Reports LLC and its directors, officers, employees or members of their families, as well as persons interviewed for articles and interviews on the site, may have a long or short position in securities mentioned and may make purchases and/or sales of those securities in the open market or otherwise
Related Articles:
1. My Rules for Successful Investing In Stock Warrants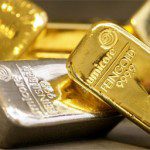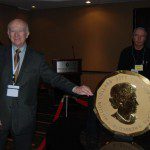 Buying and selling warrants associated with commodity-related companies (including those of gold and silver miners) can be very confusing if you are not aware of the unique information required to do so and understand just how to go about it. Below you will find all the information you need to know on the subject. Words: 2110 Read More »
4. What Are Warrants, Options & LEAPS?
Investors are always looking for ways to maximize their gains and warrants, options and LEAPS are a good way to do just that. These investment vehicles are very similar to each other except for issue of time. [Let me explain.] Words: 752 Read More »