Canada's multi-year efforts to buy the Turks and Caicos Islands in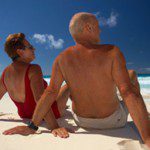 the Caribbean as a sunny and warm winter vacation destination for it citizens have been abandoned with the announcement today of the agreement to purchase 41.3% of the Hawaiian Islands and 100% of the U.S. Virgin Islands from the cash-strapped United States. Details of the sale follow.
By: Lorimer Wilson (munKNEE.com)
In a story leaked earlier today Sympatico.ca says that the sale of portions of Hawaii and its Virgin Islands is only the first of several other major real estate distress sales the U.S. intends to conclude by the end of 2017 as a means of offsetting its projected mind-boggling record current account deficit of in excess of $19 Trillion.
Terms of the deal have not been fully disclosed but those familiar with negotiations put the final price at around $3.3B USD for the Hawaii Purchase and $0.1B USD for the Virgins Purchase. It is rumoured that the United Kingdom, also in desperate financial shape, is in current negotiations to sell all of its 60 British Virgin Islands possessions (153,000 square miles) to Canada for approximately $125,000,000CDN ($816,993/sq. mi.). Such a purchase would be consolidated into the Virgins Purchase.
The Hawaiian Purchase will exclude the 8 main islands of the state, i.e. Hawaii, Maui, Kahoolawe, Lanai, Molokai, Oahu, Kauai and Niihau, leaving 4,512 square miles or 41.3% that are being sold at a price of $731,383/sq. mi.
The Virgins Purchase will include all 133.7 square miles of territory that was originally purchased from Denmark back in 1917. Its selling price works out to $747,943/sq. mi.
For those who are interested:
a) the Louisiana Purchase in April 1803 from France consisted of the purchase of 828,000 sq. mi. of the area from the Mississippi River to the Rocky Mountains and from the Gulf of Mexico to British North America (now western Canada).
It consisted of approximately 23% of the country's present land mass which include what are now 14 states in whole or in part (plus small portions of land that would eventually become part of the Canadian provinces of Alberta and Saskatchewan).
The purchase price was $15,000,000US or $18.12/sq. mi.
b) the Alaska Purchase on March 30, 1867 (some say the purchase was back-dated from April 1, 1867 so it would not be thought of as a cruel joke on the American people) from Russia consisted of 586,412 square miles at a price of $7,200,000US or $12.28/sq. mi.
John E. Canuck, Canada's Chief Land Procurement Officer was excited to have two contracts signed, sealed and delivered. "This is a huge deal for us. Now that we have our own tropical locales we expect fewer Canadians will vacation in Florida or Arizona which should help with Canada's balance of payments and further bolster the value of the Canadian dollar to parity with the USD."
Canuck would not comment on future such purchases (Alaska is rumoured to be the next state that the U.S. would like to unload in its entirety) stating that such unbelievable good fortune would likely not be announced until April 1st  2018.
(-: OK OK, you got us: there is no way this is actually going to happen! Happy April Fool's Day from Sympatico.ca and munKNEE.com
"Follow the munKNEE" on Facebook, on Twitter or via our FREE bi-weekly Market Intelligence Report newsletter (see sample here , sign up in top right hand corner)
Other April Fool's Day Spoofs:
1. Major Changes In American Way of Life Coming Within Months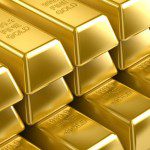 Earlier today Federal Reserve Chairman Janet Yellen made the surprising announcement of the return to the gold standard saying, "The safest way for the economy to proceed is through a new system that holds more accountability for the U.S. dollar and its value in the global markets."