Randy Rainbow is a comedian, actor, singer, writer and internet celebrity based in New York. Rainbow — his real name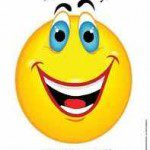 — is most notable for writing, editing, and starring in a series of humorous YouTube viral videos on D. J. "Tweeter" Trump (aka POTUS). Check them out here.
His political parodies are getting millions of pageviews on Facebook  (and Twitter too) for good reasons. Below are some comments:
"

You are a very talented guy! I love your videos. Thank you for making the Trump-era a little bit easier to cope with by sharing your humor and wit! You ROCK!"

"

Can you please run in 2020?? I'm REALLY craving 'White House – The Musical'"

"

Randy Rainbow is fabulous! He has immense talent and brings a dose of truth into his satire, always being respectful with his humor. I, for one, think he should have a recurring spot on Saturday Night Live or one of the nightly 'talk' shows!"

"Your songs and Stephen Colbert's brilliant Trump bashing bring a few rare moments of joy at this dark time."
"

I love this guy. So sorry if anyone gets offended, but I will keep watching, giggling and re-posting his videos. Just delete them as needed"

"

Randyyyy! Fame and stardom! Will you remember us plebes when you host the Oscars?"

"

Very talented and funny as hell. You are saving our sanity and we thank you."

"

You're the best result of this horrible election and presidency. Congrats!"

" Donald Trump's existence can only be explained as a conspiracy to advance the career of Randy Rainbow – and a noble cause indeed."
"

We need to start a letter writing campaign for Randy to host the Tony's next year. Each and every video is spot-on, keep up the fantastic work!!"

"

Such a joy in these horrendously horrifying times. We have no leader all we have is a nut job set on destroying everything. Thank you, you will get us through this!"

 

Randy is one of the few people who can make me laugh in these crappy times. Even if I start crying when I'm laughing, it's still a laugh. Thanks, Randy!"

"Y

ou, SNL, the Daily Show, and Colbert, are all that's standing between me and total madness. Thanks."

"

The only good thing about Trump is that because of him, I discovered you. But, as much as I love you, I wish we would've "met" under different circumstance – if you know what I mean."
O.K. You get the idea! If you love music and you love satire (and you don't particularly like D.J. "Tweeter" Trump (POTUS) you'll absolutely LOVE what Randy Rainbow has to say. His  670,487  Facebook followers certainly do!
Scroll to very bottom of page & add your comments on this article. We want to share what you have to say!
Other More Serious (and More Positive) Articles About "Tweeter" from the munKNEE Vault:
1. Trump's Presidency Is A Blessing In Disguise – Here's the Surprising Reason Why!
I'd like to sincerely thank Donald Trump for so diligently playing his role in the polarization process that ends up assisting in the Ascension of Consciousness for a kinder and gentler America. We couldn't have done it without you, Donald. After all, we can't clean the counters if we never move the cookie jar to see that they're dirty.
2. Expected Benefits of Trump's Tax Plan
The world of taxation at the personal and corporate level is about to go through a radical overhaul. For the most part, in my view, the forthcoming changes will be positive. With a Republican House and Senate, Mr. Trump has a good shot at having a good number of his tax reforms enacted.
3. If Trump Truly Wants To Fix the Economy He Should Shut Down the Federal Reserve – Here's Why
An unelected, unaccountable group of central bankers has far more power over our economy than anyone else does but, with the election of Donald Trump as President, we now have an opportunity to get free from this insidious system because, if he truly wants to fix the economy then shutting down the Federal Reserve would be the thing to do. It would take someone very bold to make such a move so it begs the question, "Is he up to the task?"
4. Will Trump Avoid Debt Crisis ? "Extremely Unlikely" says Rickards
The March 15 U.S. debt ceiling deadline is being largely ignored by markets and most media for now but this will change in the coming days and is one of the many reasons why we are bullish on gold.
5. Trump Economic Plan Has Major Ramifications For Investors
Seth A. Klarman is the most successful and influential investor you have probably never heard of and he fears that investors, charmed by talk of pro-growth policies, are not considering the full ramifications. Perhaps that's why a private letter he wrote to his investors a little over two weeks ago about investing during the age of President Trump has quietly become the most sought-after reading material on Wall Street. Here it is!
6. Trump's Planned Protectionist Measures Would Hurt the U.S. Dollar
Since the 1990s, currency traders have consistently sold off the U.S. dollar at each occasion the U.S. adopted protectionist measures
Thanks for reading!

If you want more articles like the one above

visit our Facebook page

(here) and "Like" any article so you can
get future articles automatically delivered to your feed. You can also "Follow the munKNEE"

on Twitter

or

 register to receive 

our

FREE

tri-weekly

newsletter (see sample here ,

sign up in top right hand corner

).


Remember: munKNEE should be in everybody's inbox and MONEY in everybody's wallet!