There are countless small and large sized dealers, each claiming to have the best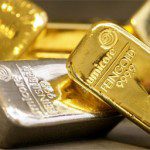 prices, best inventory, best service, etc. Of course, you can't take them on their word — you need outside analysis and a good old-fashioned review. In this article, you'll find just such a review. Words: 532
So says Shaun Connell (www.livegoldprices.com) in edited excerpts from his original article*.
This post is presented compliments of Lorimer Wilson, editor of 

www.FinancialArticleSummariesToday.com

(A site for sore eyes and inquisitive minds),

www.munKNEE.com

(Your Key to Making Money!) and the

Intelligence Report

newsletter (It's free – sign up here). You can also 

"Follow the munKNEE"

daily posts on Twitter or Facebook. The article may have been edited ([ ]), abridged (…) and/or reformatted (some sub-titles and bold/italics emphases) for the sake of clarity and brevity to ensure a fast and easy read. Please note that this paragraph must be included in any article re-posting to avoid copyright infringement.
Connell goes on to say, in part:
Our review of the best places to buy gold online…[are] dependent on what your goal with the gold is — amassing physical bullion for financial security or to speculate on gold prices. Below are strategies and recommended dealers for each approach:
1. Passive Investing: This is the idea that you'll always own some gold no matter what. You'll either slowly amass a larger and larger store of gold for the sake of security, or you always keep a set percentage of your portfolio into gold.
If this is your goal, you should check out SilverSaver, a website that allows you to automatically buy a set amount of gold and silver every month. I use this service, and it's probably the easiest, simplest ways of slowly amassing gold and/or silver bullion over time.
For example, if you set aside $200 per month to gold and silver investments, and in two years you want to cash in, you can have them either send you the money the bullion is worth or you can have them send you the actual bullion itself. If you opt for the bullion, you can choose between bullion coins, junk coins, bars, etc — whatever you want. It's just an incredibly cool service.
Stay connected!
2. Active Investing: This is the idea that you think gold is going to go up in the next few days, weeks, or months, and you want to buy it cheaply in order to sell it quickly without having to have it on hand. You don't want to keep it in storage, touch it, or hold it for long-term security — you want to buy it with the goal of selling it for profits in the relatively near future.
If this is your goal, then nothing really comes close to BullionVault. It has no dealer costs, and you can buy and sell essentially right at spot prices. Plus, you actually own the gold whether you ever touch it or not.
BullionVault is superior to buying straight-up ETFs for a simple reason: you actually own the gold discussed, not just a "derivative" of the gold. Plus, BullionVault is backed by the infamous Rothchilds family, and they haven't been absurdly wealthy for centuries without reason.
Conclusion
The above sites are the only two online resources for buying gold bullion that I completely back. I have accounts with both, and instantly became a partner with both companies once signing up and analyzing their services, prices, and options for investors.
Editor's Note: The author's views and conclusions in the above article are unaltered and no personal comments have been included to maintain the integrity of the original post. Furthermore, the views, conclusions and any recommendations offered in this article are not to be construed as an endorsement of such by the editor.
*http://livegoldprices.com/buy-gold-online/
Related Articles:
1. Compare & Save When Buying Gold: Check Out These Dealers First!
Compare and save! Who is the most reputable, cheapest and most reliable precious metals dealer to buy your physical gold and silver from? Their are hundreds of dealers touting their wares but when it comes to direct comparisons only a few rise to the top of the list. Here they are. Words: 262
2. What Do Gold Measurements "Troy" Ounce and "Karat" Really Mean?
You have no doubt read countless articles on the price of gold costing x dollars per "troy ounce" or perhaps just x dollars per "ounce" but the difference between the two measurements is significant. For that matter, what's the difference between a 24 karat gold ring and an 18 karat gold ring? Let me explain. Words: 863